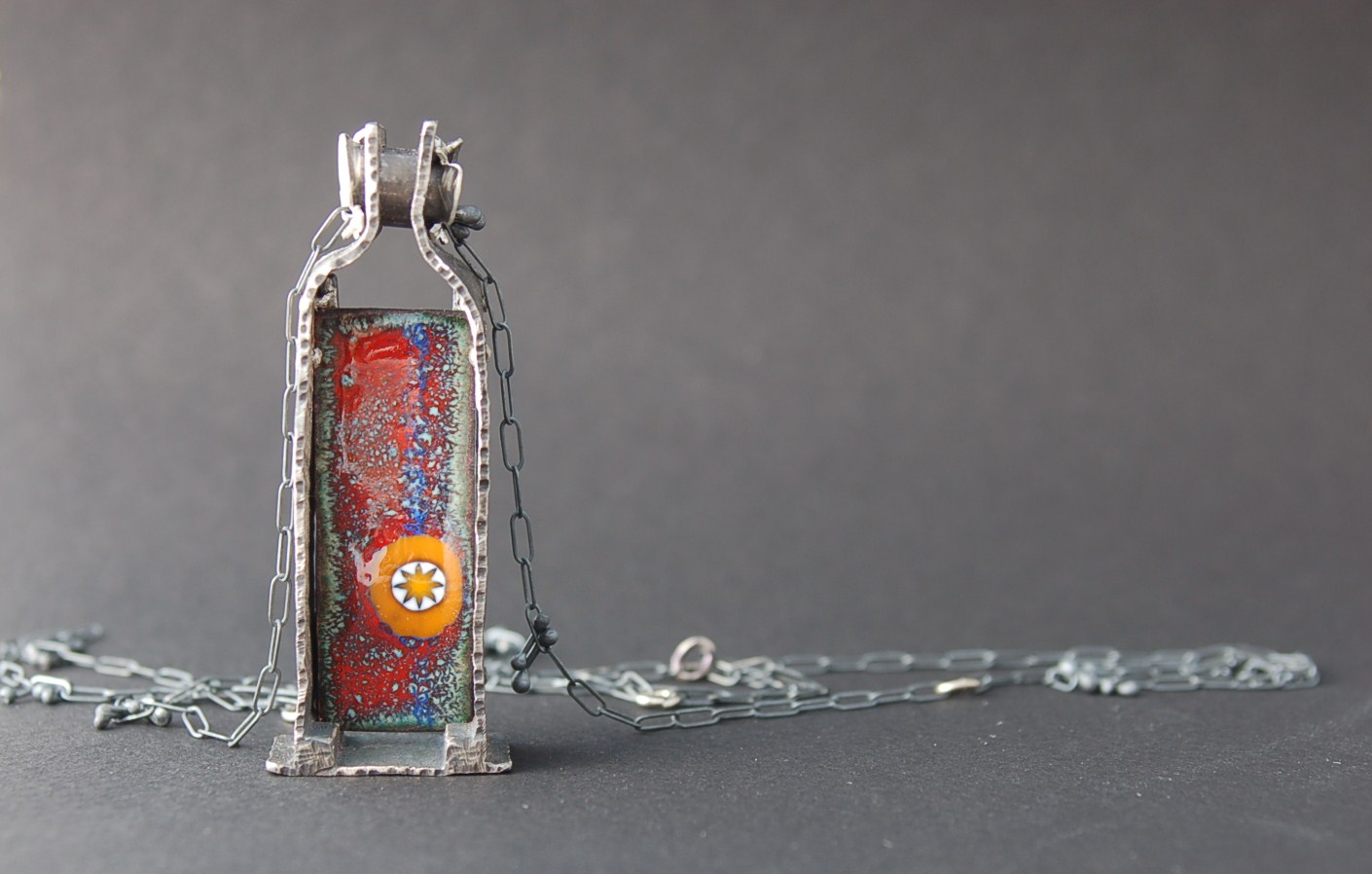 I am a novice enamelist.
There. I said it.
Once upon a time, I studied enameling with the amazing and talented Shana Kroiz. I share studio space with the amazing and talented Liz Mosier, who learned from the amazing and talented Linda Darty. So, I have certainly brushed up against immense enameling talent.
But me? I am a metalsmith. I think in terms of connections and textures. Building hinges and stone settings are the things that really trip my trigger.
And yet, I do love color. And I am a materials snob. So, the purist nature of enameling appeals to me. Once in a while, I fire up my kiln and start sifting. And, once in a while, something comes out of the kiln that I find exciting.
That was the case with this piece. I know it would be elementary to the likes of Shana, Liz and Linda. But I like it. So, I built a metal structure for it. That's how I roll.